So, what does Extreme Messenger look like?
IM Window Enhanced
Chat Room Enhanced
Ad-Free Customized Buddy List
Away Message Scheduler
Faded Profile and Away Messages
Plus More! Scroll down!
---
The Enhanced IM Window adds lots of easy to reach features!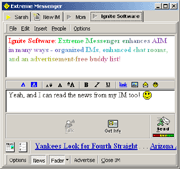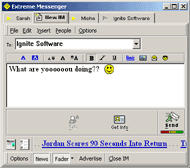 ---
The Buddy List®... without the Ads and with the Extreme Messenger Features!
---
A few images of the Extreme Messenger Options window..
and the enhanced Chat Room window!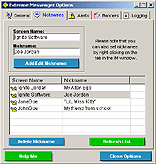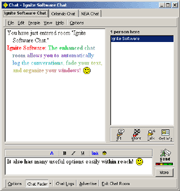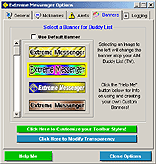 ---
---
Schedule your Away Messages using this powerful Extreme Messenger feature!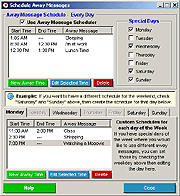 ---
Pop up IM Messages and Alert Words!
---
Check out the IM/Chat Fader, and Buddy Notes!


---
Enhanced AIM Today Now has a navigation bar and other useful features!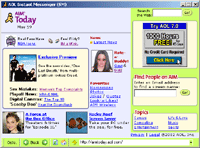 ---
Copyright © 1999 -2003 Ignite Software. All Rights Reserved.
| ignitesoft.com | extrememessenger.com | parent-tools.com |
AOL, AIM, and BUDDY LIST are registered trademarks owned by America Online, Inc. INSTANT MESSENGER and AOL INSTANT MESSENGER are trademarks owned by America Online, Inc. America Online, Inc. does not endorse and is not affiliated with Ignite Software or its services.